Hey ho!!
I hope you all had a very Merry Christmas. We just rocked up home from our 4 day break and we are feeling very relaxed and much better for it.
So without further rambling from yours truly, here are the pics.
On the 23rd the kids opened their "big" presents. That way they could play with them for a bit.
Sir E got a Wiggle Water playset. He loves it!
Milly got a F&P Baby Grand Piano. Excuse the topless shot, but she had dirtied her clothes up and since it was the end of the day, I couldn't be bothered redressing her.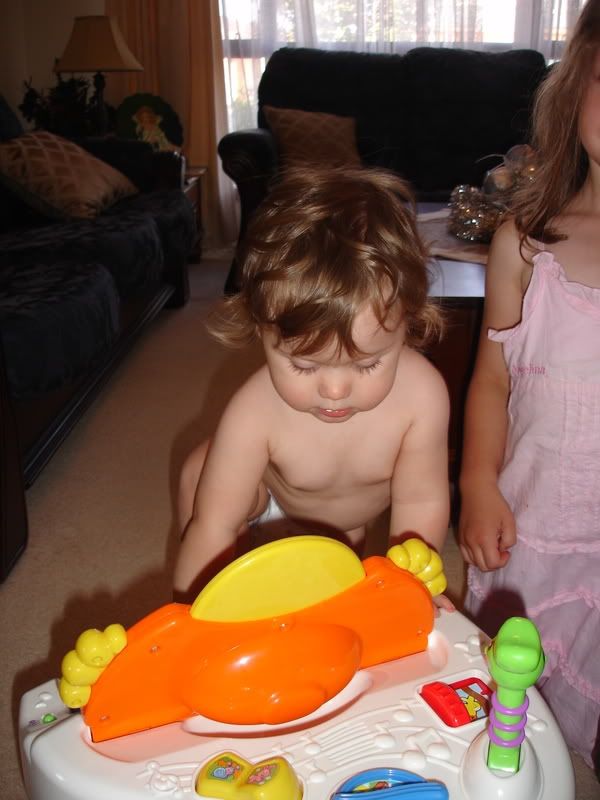 And Mop got her own little Laptop thing with educational games, stories and stuff on it.
This is how we saw her for the next two days.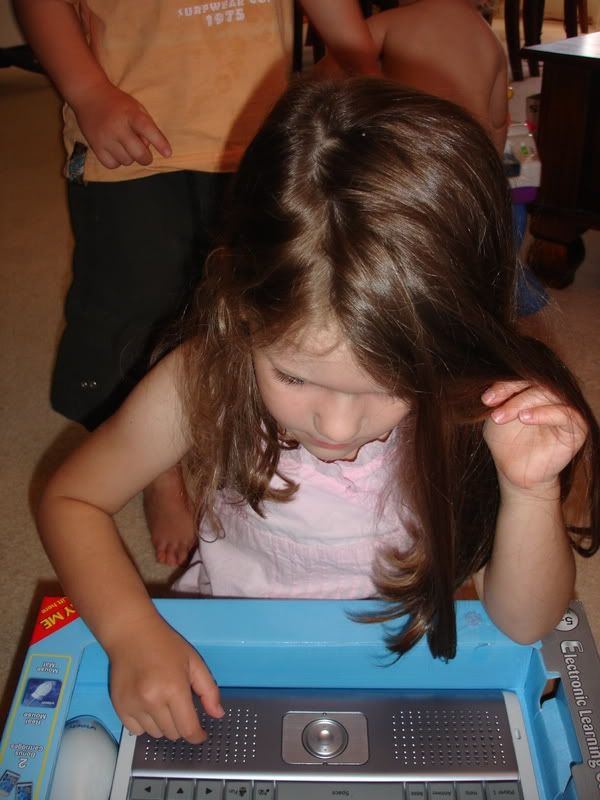 Christmas Morning!! Stocking time!!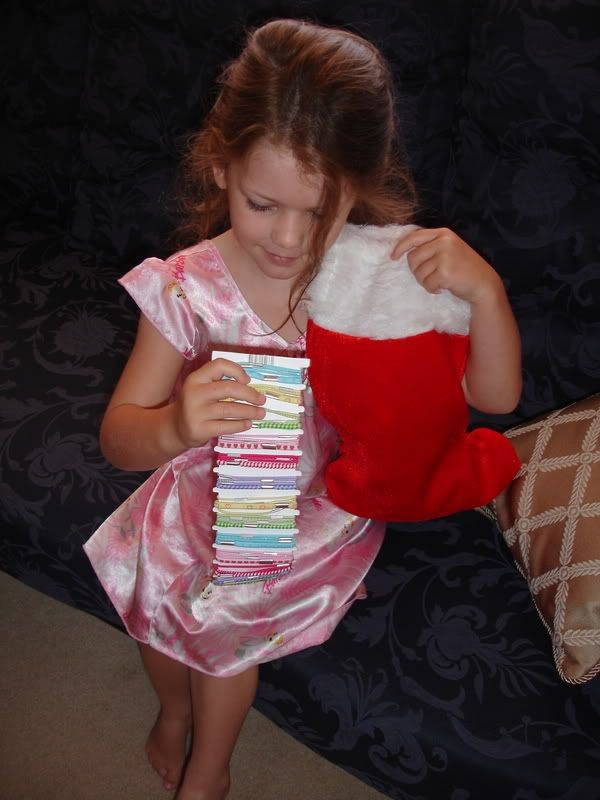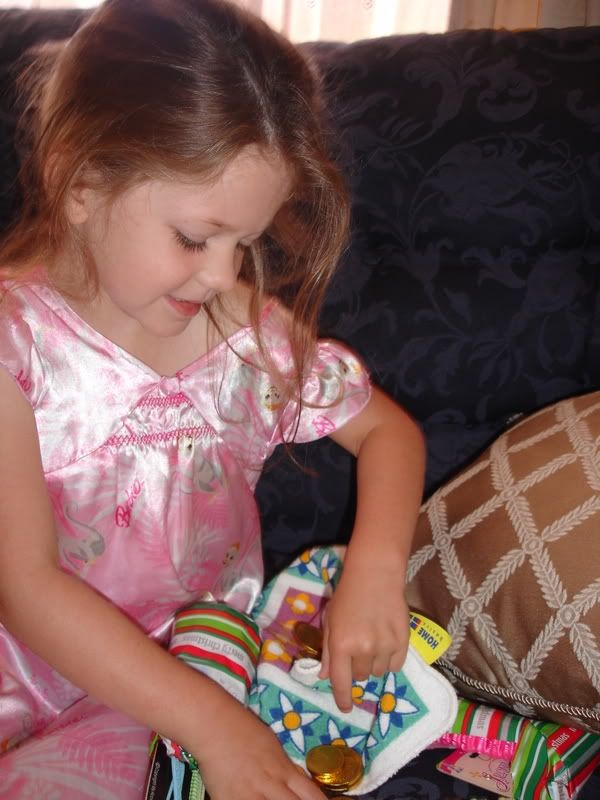 I must admit, I ran out of time to make Milly's stocking... so she got a bag. That's ok, she was stoked with it.
Here she is with her Maraccas she got in her bag.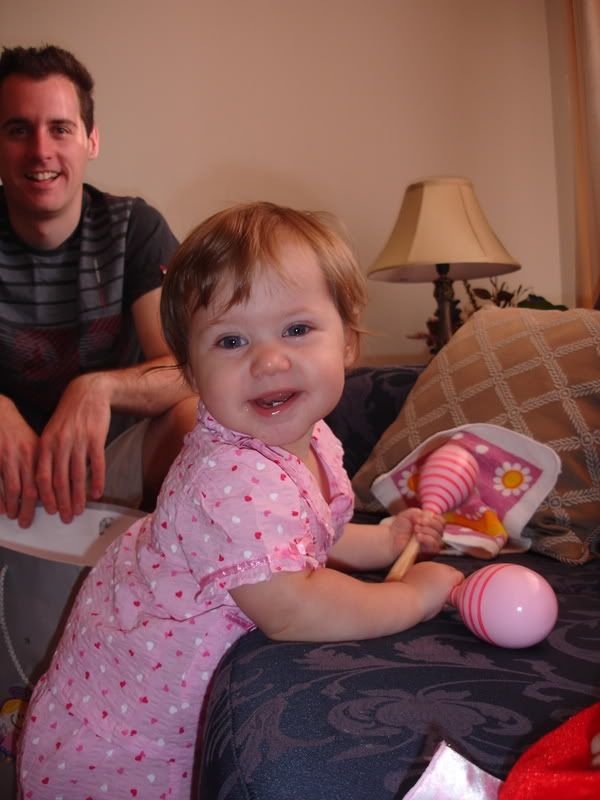 And the hot guy in the background is NOT available. All mine!!!
Here is Sir E engrossed in his In the Night Garden Activity Book - wearing his brand new In the Night Garden PJ's from Grandpa and Grandma.
Then he got his very own Iggle Piggle stuffed toy that squeaks and sings the Iggle Piggle song. He LOVES ITNG. :)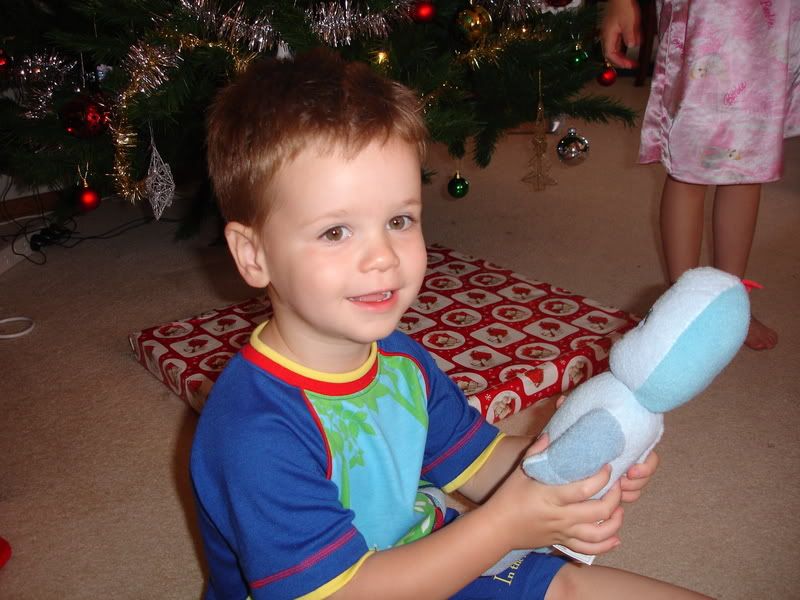 More of Milly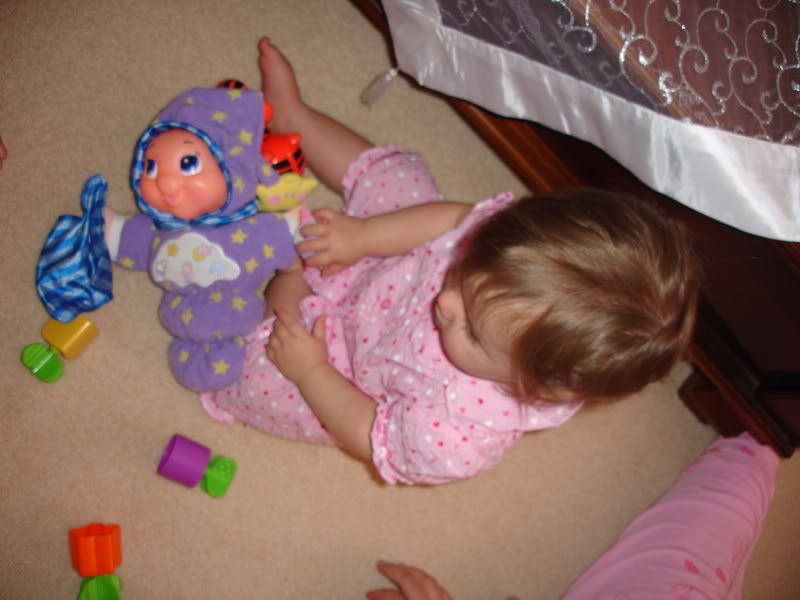 I think she thinks her bouncing Tigger is possessed.
Mop's Jubilance:
Now this I want to do a shameless plug.
My friend Madame Jacquiline (she is soooooo going to kill me for calling her that) is the most wonderful lady, and she whipped up this little number that Milly is wearing for Christmas Day. It fitted her perfectly and everyone said she looked adorable in it!
So if you are looking for something rather cute, head over to Jac's shop and I am sure she will have something for you!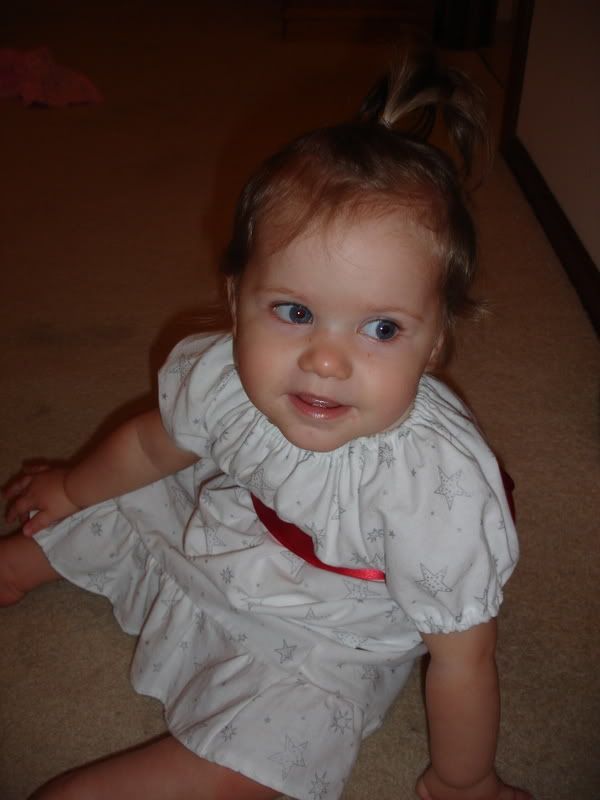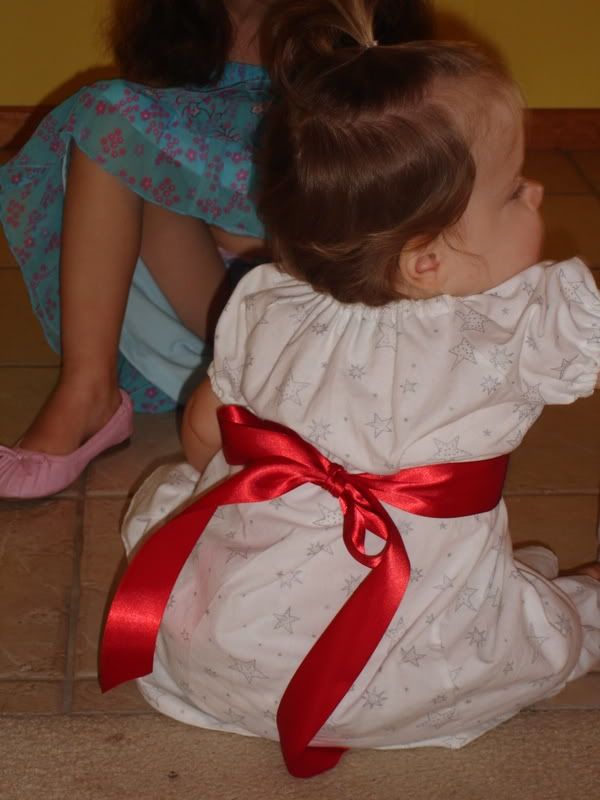 Now here we have a few shots of the kids on holiday.
I has TEEEF!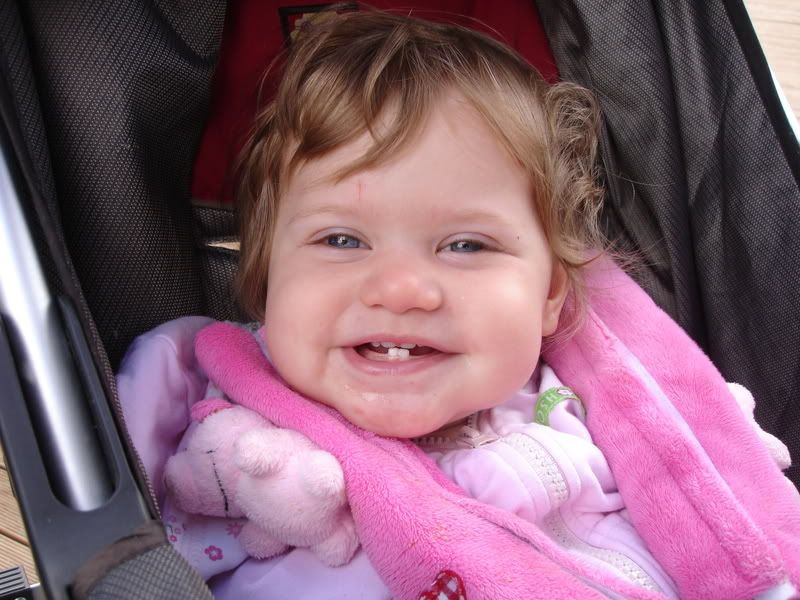 So there you have it. A small tiny weeny glimpse into the last week.
I'll be back with my birthday present photos and stuff.... soon.
Also will be back with New Year's Resolutions. :)
Have a very Happy New Year, however you choose to celebrate it. I hope 2009 will be filled with blessings, new hope and precious times for you and your family.