Milly had her first hair cut 2 days ago. She had lots of long bits and her hair was constantly getting in her eyes. She cries her eyes out when I try and brush it and put it in a top knot. So I trimmed it.
She is much happier, and she looks very cute. This is straight after I did it.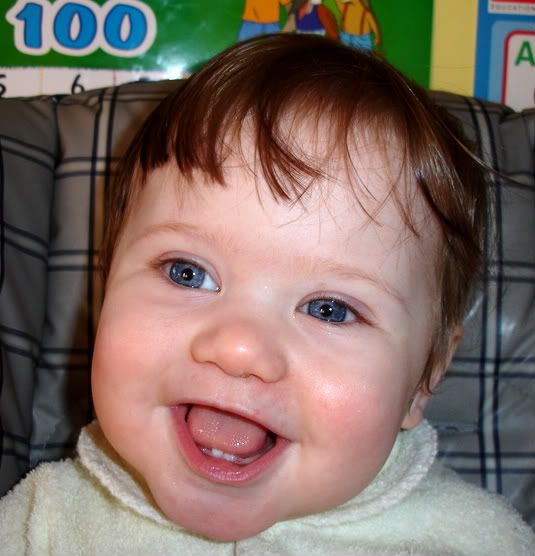 On Saturday morning we are heading off for a camping holiday to Central Australia. I won't have internet access while I am away so it will be kinda quiet on the blog front. Don't miss me too much will you?
I'm really looking forward to getting away. I am so incredibly tired from being so busy all the time. It will be good for me to have no stress and just to chill with my family.
I have stacks of quilting books from the library to read and to learn from, I've downloaded about a million digital scrapbooking kits to digi-scrap with - should be good.
Well best get on with packing and cleaning.
See you in a few weeks!