Milly Moo is waving. Yesterday she waved to me across the room. I thought it was cute, but praps just a fluke. Today she waves to everybody!
Milly Moo is also on the move. Crawling easily now. Better start baby proofing once again. LOL
Other pics:
"How bout I beat you up now, before you start on me"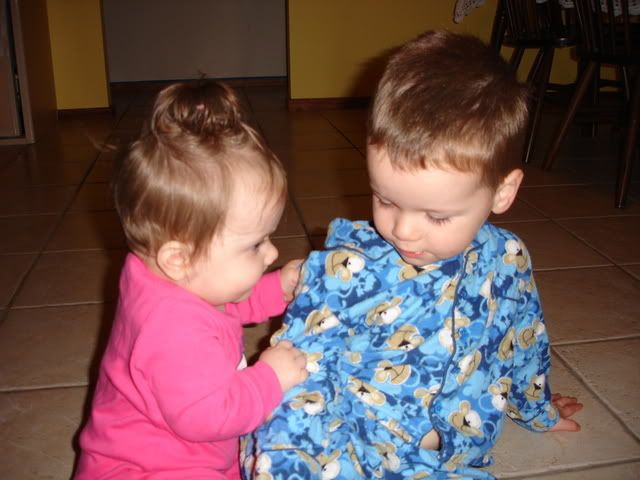 All three of the cutes!