We had an amazing Christmas Day!
The first miracle of the day was I SLEPT IN!!! I NEVER sleep in on Christmas Day - I am usually up at the crack of dawn, too excited to sleep. I thought I would show you a few snippits of our day:
When I got up, Milly dashed out after me, and she found one of her presents before we had a chance to give it to her. I had to chase her back out to Daddy until everyone was awake and ready. She cried and cried - heartbroken because this "little" In The Night Garden character had to be left where she found him:
Mop appeared bleary eyed:
EJ was thrilled with his "big" christmas present: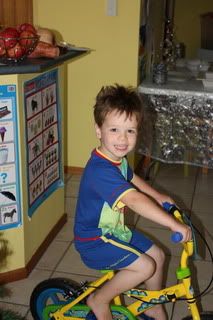 Mop's new piece of real estate: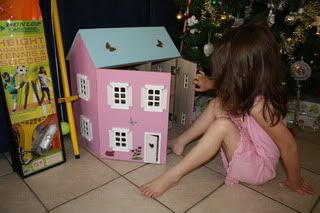 and something Mummy made:
EJ sporting the latest in hair-do's: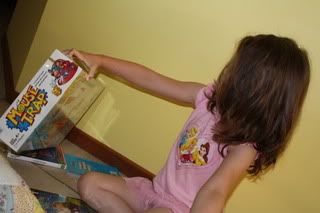 EJ was thrilled with the totem tennis: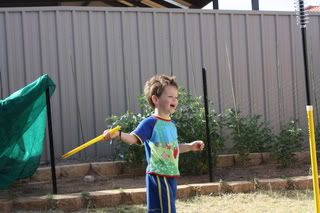 The Christmas Table: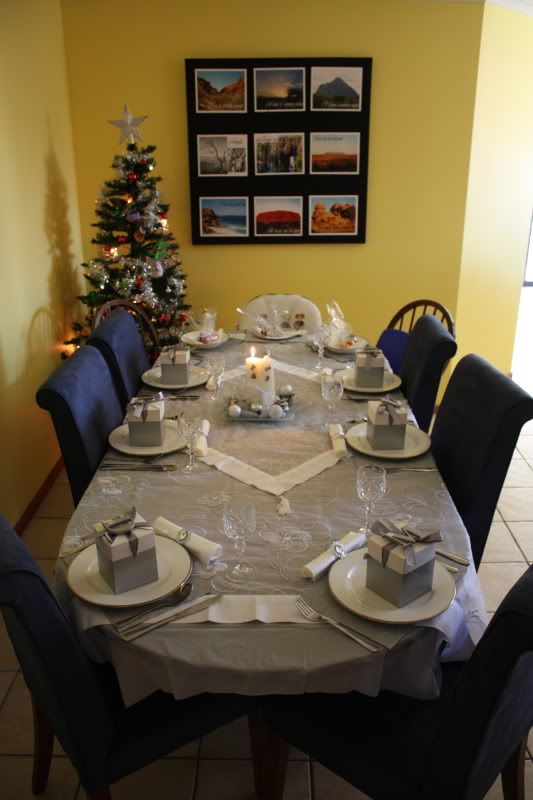 My glorious ham that I baked: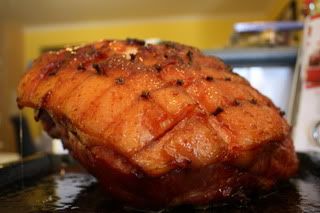 Mum and Dad opening up their gift boxes that replaced Bonbons this year: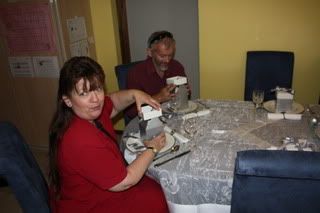 2, 4, 6, 8 - bog in don't wait!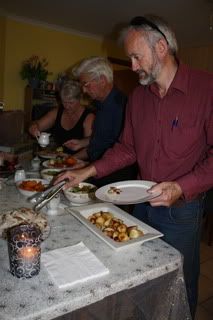 Granny and Grandad celebrated Christmas with us which was really lovely:
MORE presents: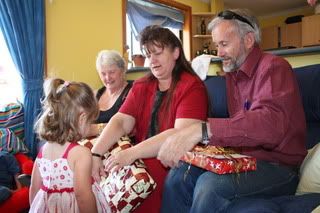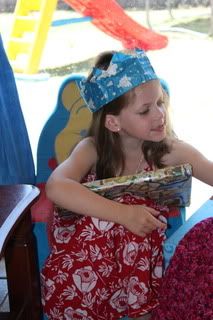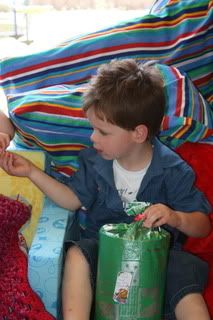 Exhausted, Milly makes good use of her Christmas present - an Iggle Piggle sofa: