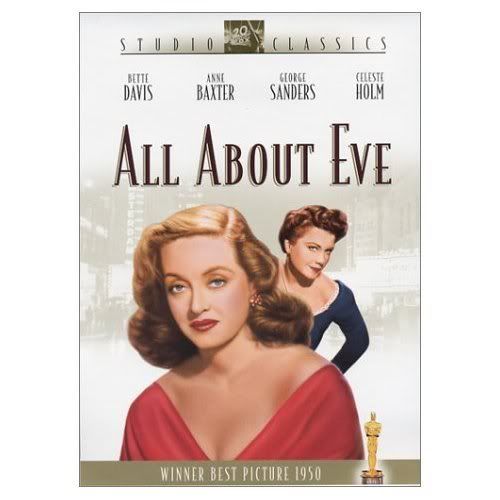 ALL ABOUT EVE (1950)
This movie is really good. I was really impressed with the performances of Bette Davis and Anne Baxter. Bette has the ability to say a thousand things, without uttering a word. Her face is so expressive. This witty story is about an aging actress - Margo(Davis) and her ambitious protege - Eve (Baxter) who weasels her way into the lives and affections of high profile theatre people. I can't give too much of the story line away - but it's worth a watch.
Keep your eye out for an appearance of Marilyn Monroe, who plays a rather amusing character with excellent one liners.
This is where that line
"Fasten your seatbelts, it's going to be a bumpy night"
comes from. :)
This movie is on Youtube! I totally loved it!