It's been so crazy busy around here so I haven't had time to put my Christmas pics up.
Christmas day was a wonderful day for everyone. It was so wonderful to share it with all the family and the kids LOVED having their cousins around to eat with, play with and share the day with.
The day started for Daz and I around 7:30 - the kids were still sleeping, so we crept out of bed and started the early preparation. One by one, sleepy children emerged, rubbing their eyes and murmuring their "merry christmas". We crowded into the lounge room and began opening presents.
We have a small glimpse of the moments of the day.
Here are the kids, cheering and excited about the presents!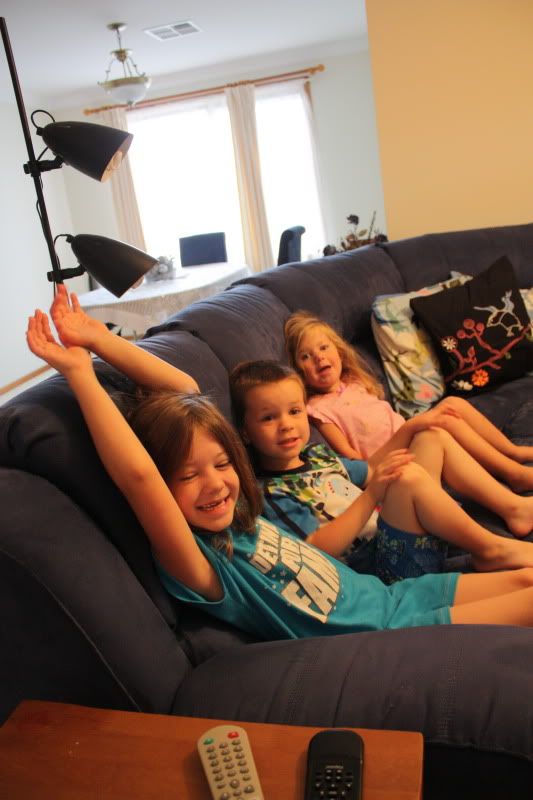 ... and it begins!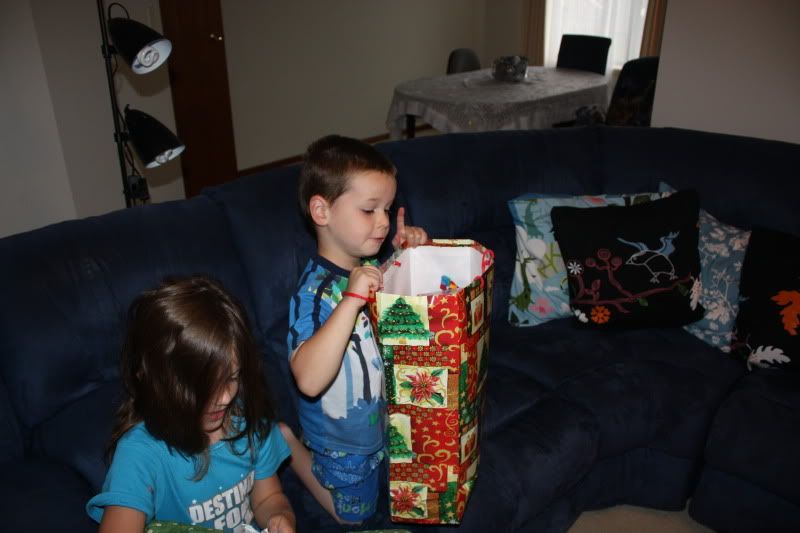 Milly unwraps her quilt I made her...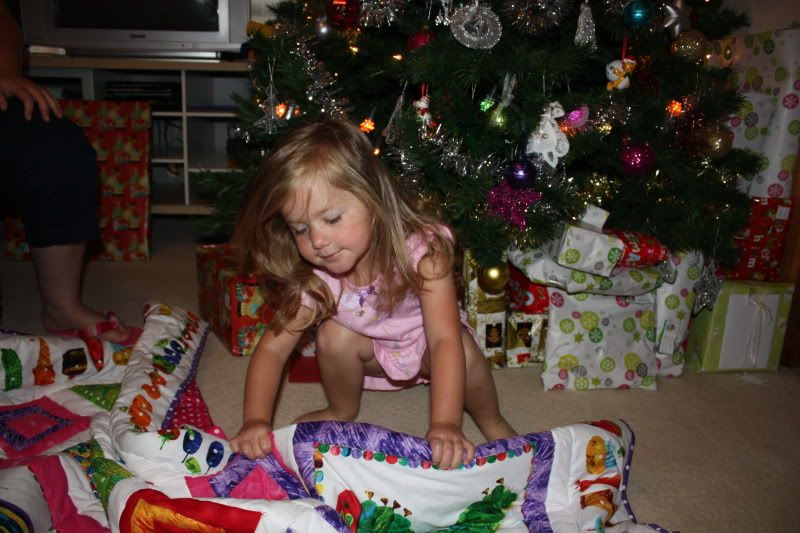 ...and starts testing it out for comfort.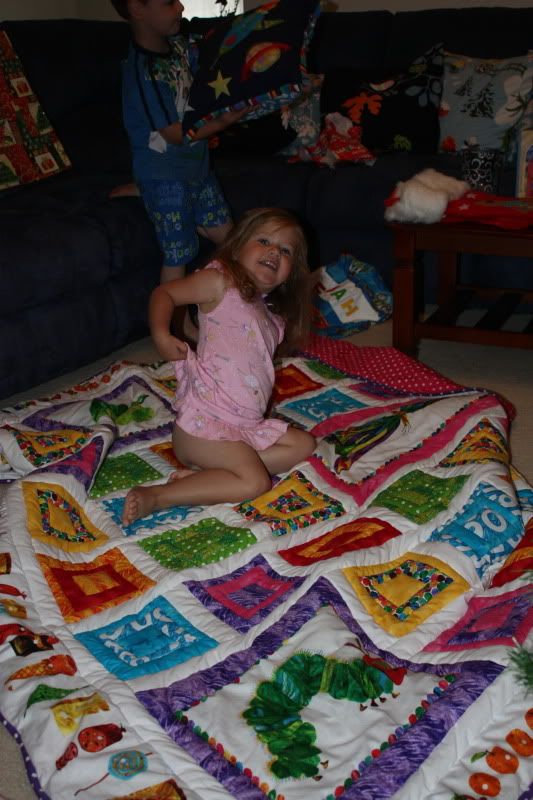 Caitlin unwraps her quilt I made her...
EJ finds the pillow I made him....
Mop was pleased to get another Wii game
Milly stoked to find her Christmas present behind the pillows (we did a treasure hunt for the smaller gifts!)
EJ test driving his new scooter.
Daz happy with his new BBQ cleaner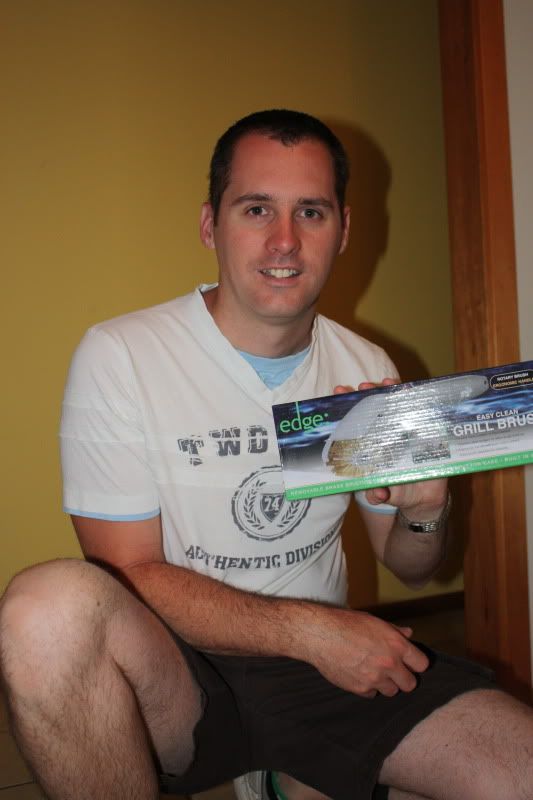 My necklace that I got
Milly's school bag for starting kindy next year
I also received a watch with my beautiful babies in the face, smiling at me!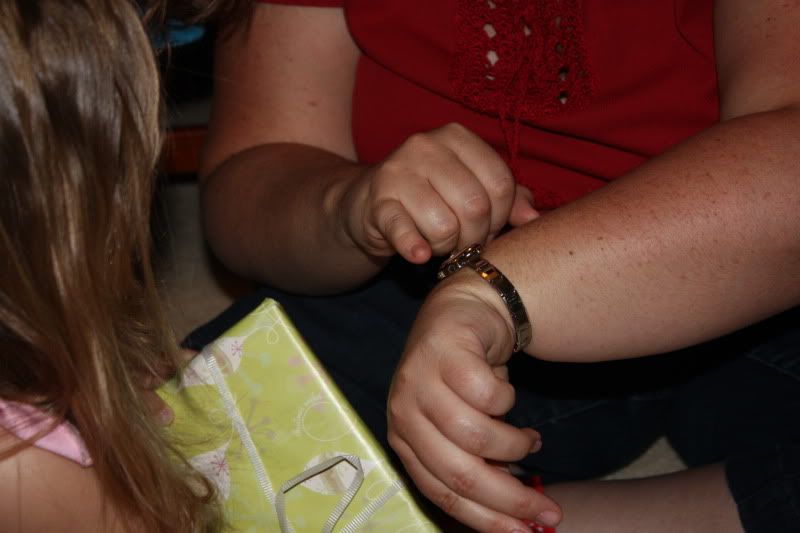 A new cook book from my bestie in New York!
A BBQ apron for Daz.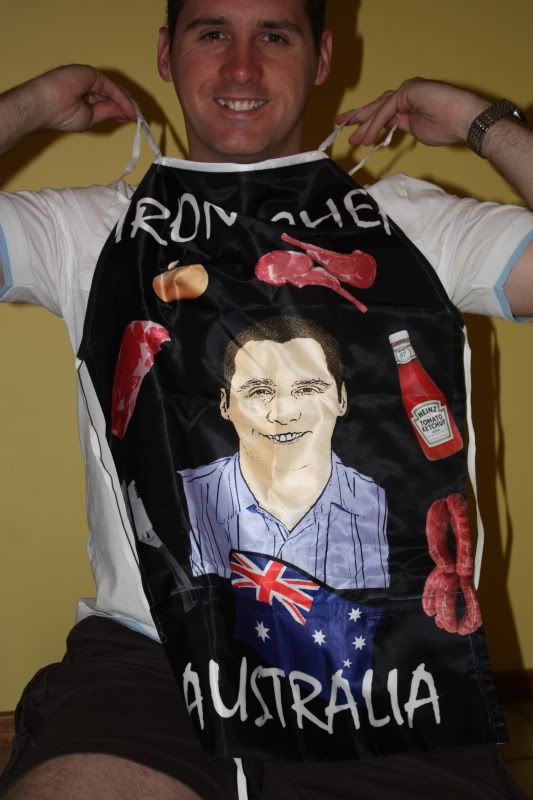 Bath toys for Milly Moo
I sooooo wanted this soooooo badly... and I was stoked to get it! Lark Rise to Candleford!! (Excuse the bed hair!)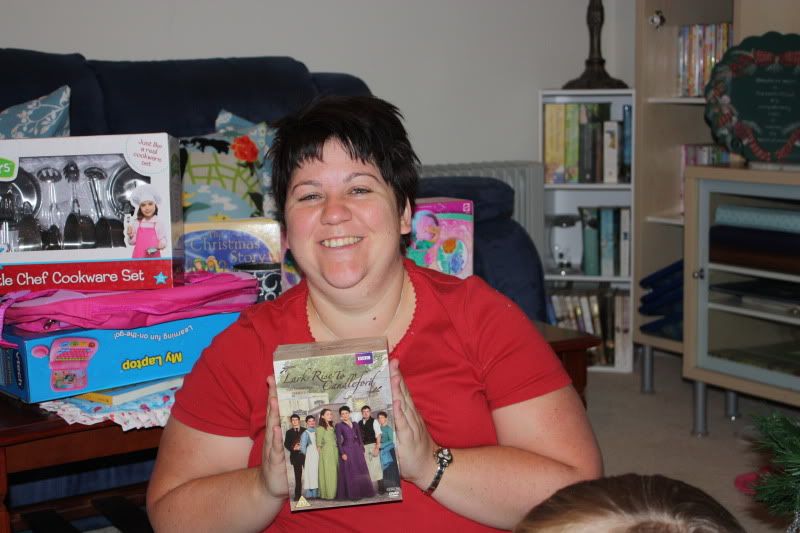 A new cubby for Milly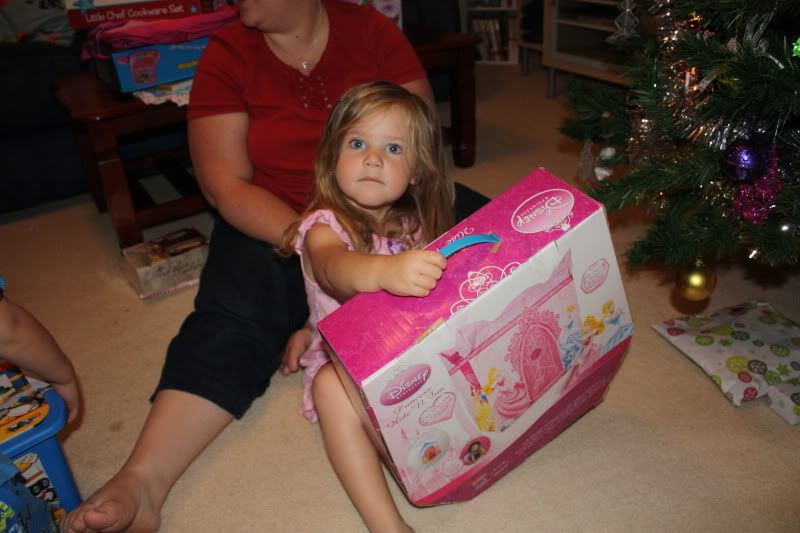 A nice shirt for Daz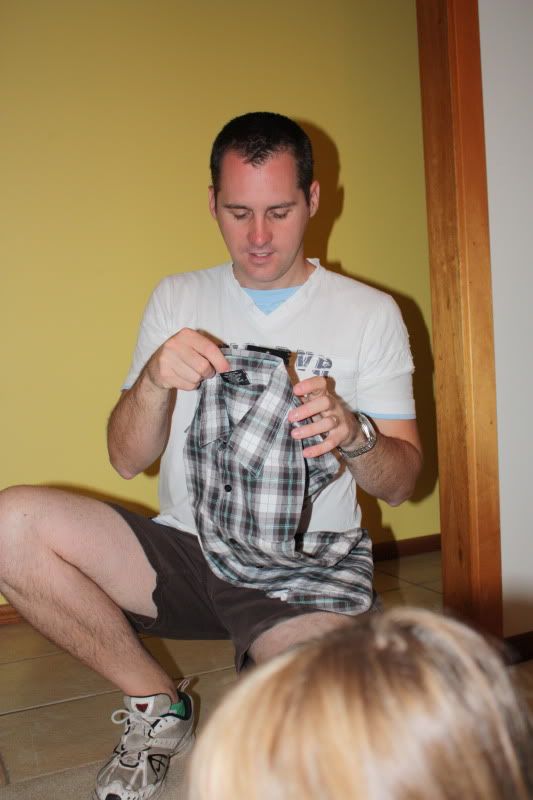 and looking good is not complete without smelling awesome!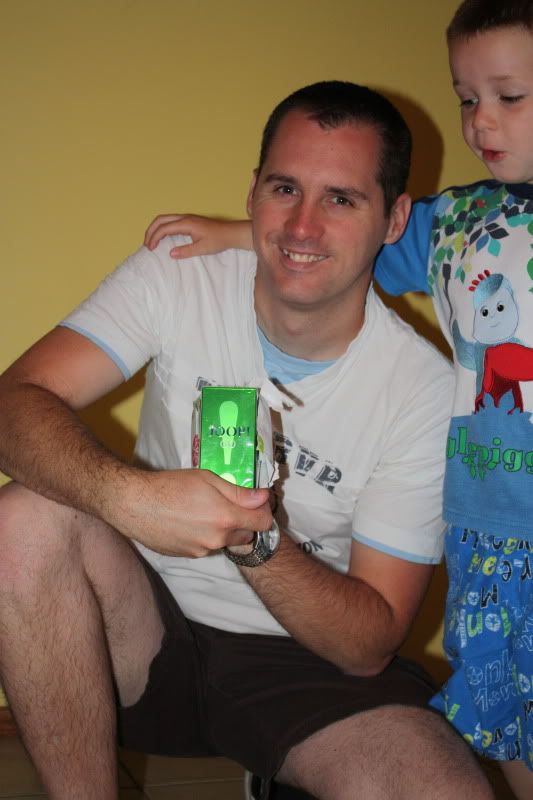 Mop was thrilled to get this Barbie set... mainly because she now has a Ken doll. :)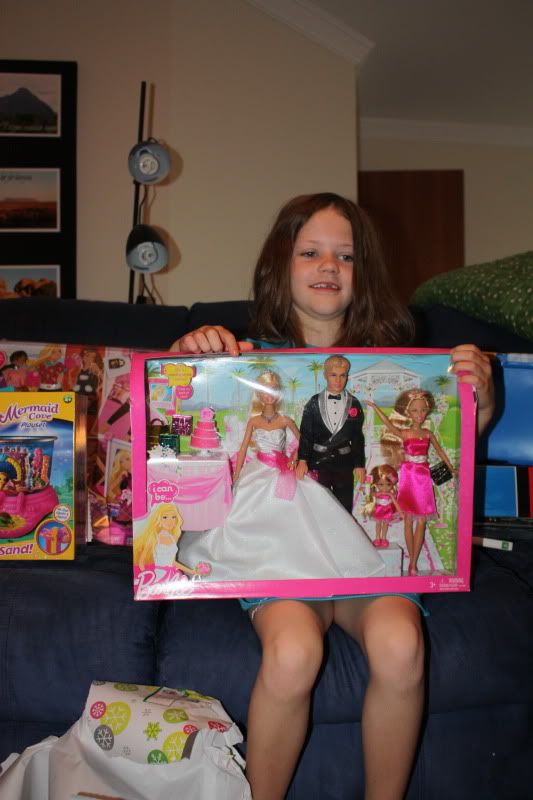 Lots of princess dolls for the little princess.
EJ with a marble maze game that he is thrilled with!!
The Christmas table...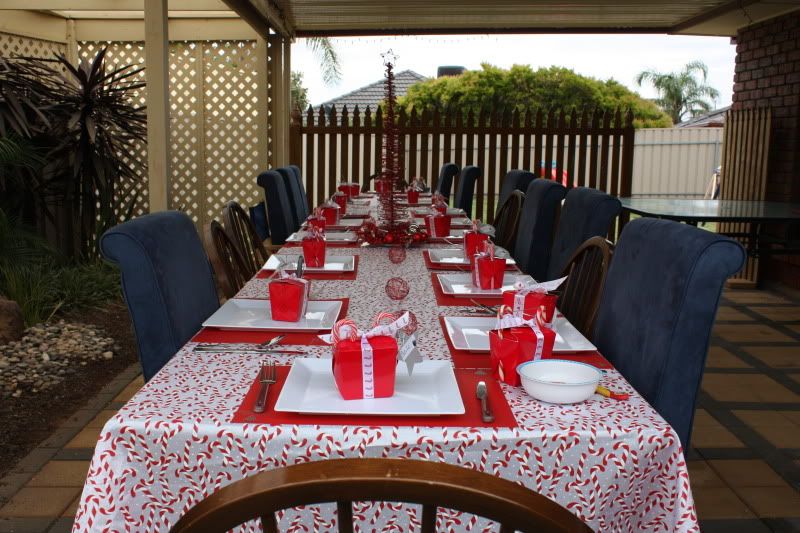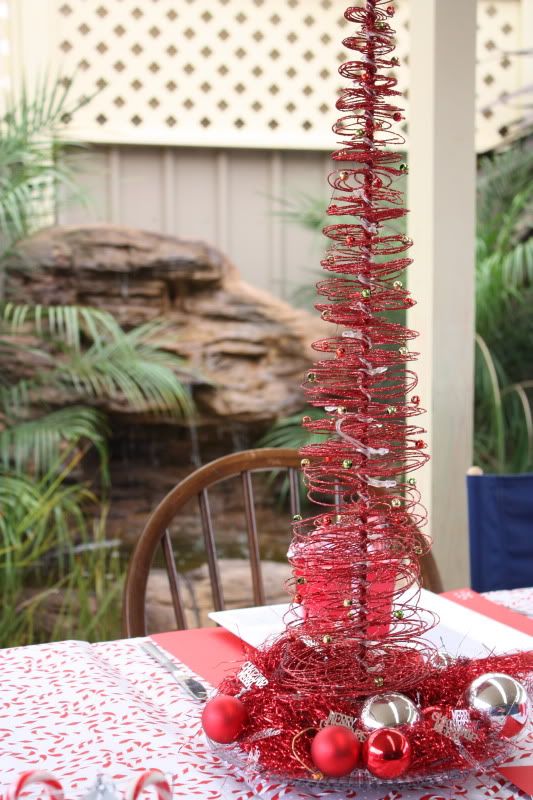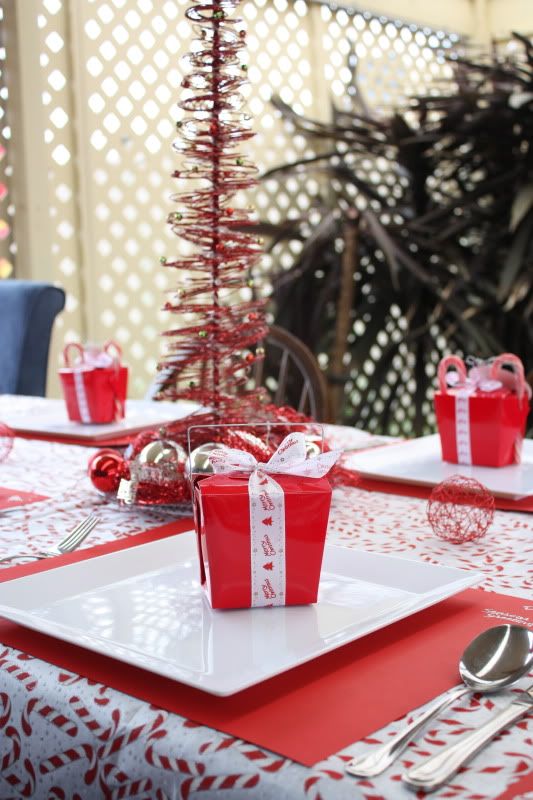 ... and here it is again, with all my wonderful family at it!
More present opening with the family...