..be warned... this post is written by an extremely proud Mummy.
Since Mop was small, we have always thought she was a very intelligent child. Before she was 3 she was reading... not just cat and mat... but menus! She knew what a decagon was before her mother! She reads and retains the most amazing stuff.... for example she could explain the workings of a digestive system at five years old.... because she read it in her anatomy book... written for MUCH older people! Anyway..... she's smart... but we had no idea that she was THIS smart...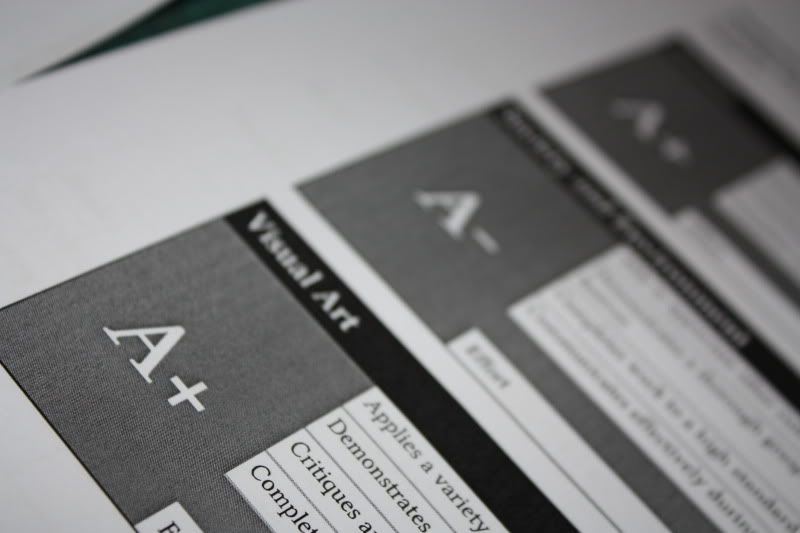 Last night was speech and awards night.... and Daz and I were astounded and ever so proud to hear Mop's name called to receive the "Highest Academic Achievement" trophy for her grade.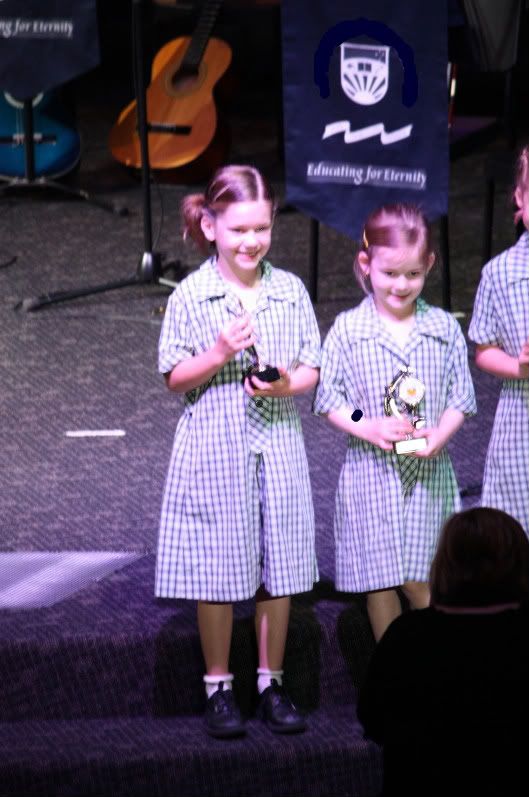 She also received a medal for the English Award. I like to think she's her Mother's daughter! :) I have always been good at English... anyway... She also received a trophy for her scripture memorisation as well (which is remembering a scripture every single week of the term and reciting)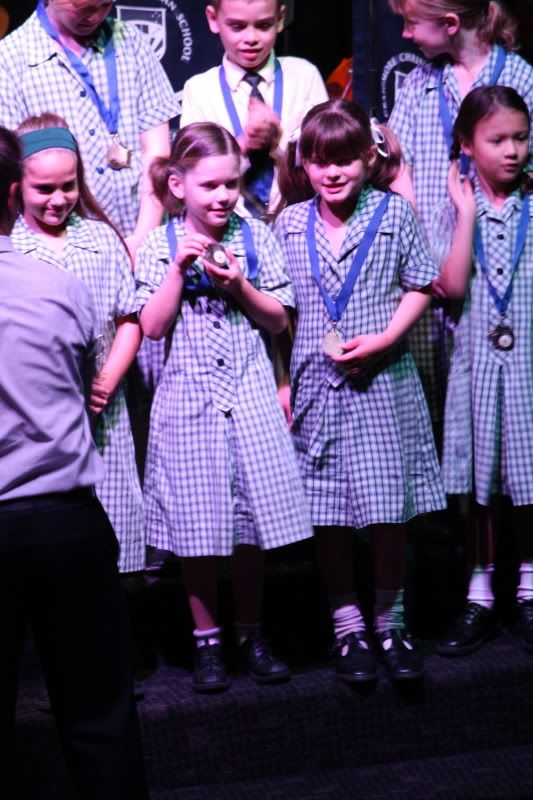 Here they all are. (the school name is blotted out so just ignore that! :) )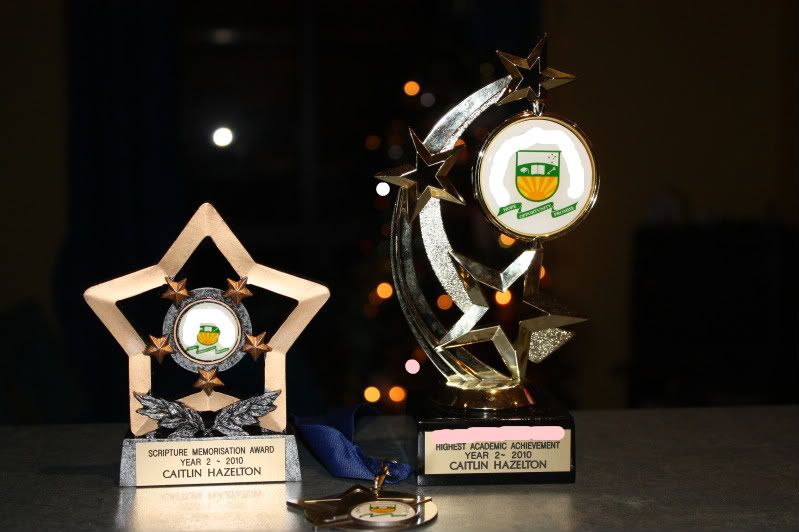 And here she is with her teacher for 2010.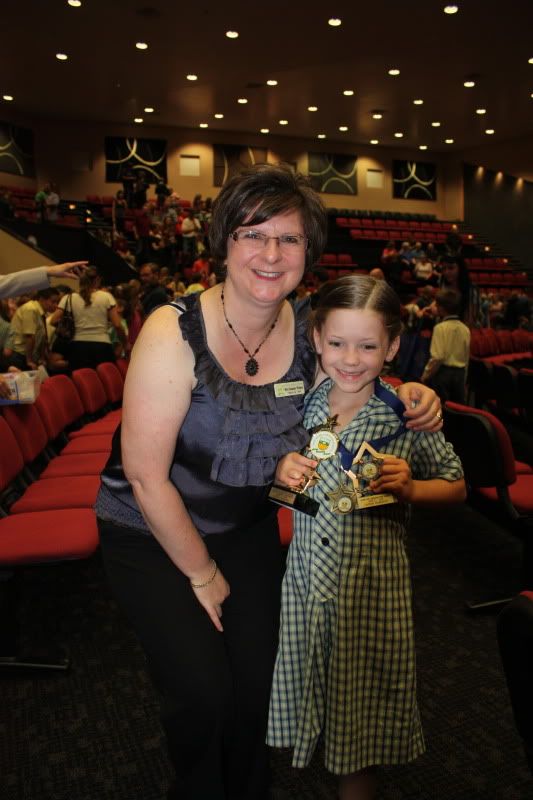 She was a fantastic teacher, and really did an amazing job with Mop. She stretched her and recognised her love for learning and abilities - so Mop never came home complaining of boredom, instead talking with enthusiasm about all the wonderful things she had done and learned.
So Mop darling, we are super proud of you - even more than we usually are, and congratulations on putting in all that hard effort and work and producing amazing results. Enjoy your 8 weeks off Doctor Mop. :)