Something wonderful happened in our family on Thursday. My Sister in law gave birth to the most beautiful Olivia Rose.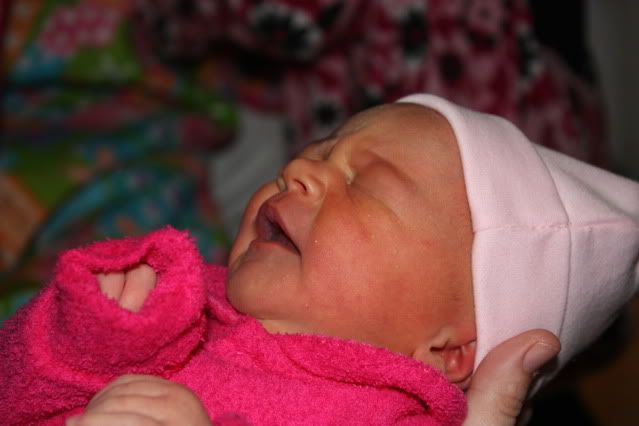 We went to see her today, making sure we were all the model of good health so we didn't make the baby and Deb sick. I got a cuddle, and I swear I got let down tingles!! The baby is so incredibly small and sooooo beautiful!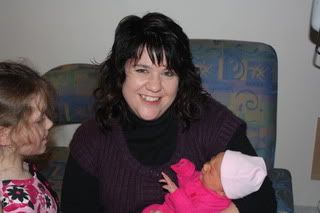 Mop had a hold, she was itching to get her hands on her small cousin and even complained that Daddy had a longer hold than she did!
Milly just stared at her in surprise but didn't want to get too close. LOL. Milly is no longer the baby of the family! E was quite lovely but he was more interested in pressing all the buttons on Deb's bed! :O Mop is talking about when she will see Olivia next and when she can get another hold. LOL
Daz had a cuddle, and he was the one that stopped her from crying, poor blossom. She settled in for a nice comfy nap until he put her back in the crib.
I think Olivia is perfection in a hot pink jumpsuit!!
Deb did amazingly well and coped with alot before Olivia finally made her appearance, including the after-effects of a car accident while she was 35 weeks pregnant. Deb looks quite good and is coping well after her c-s. Deb is such a relaxed Mum and so she will be in the swing of things before we know it.