These school holidays have been busy yet very relaxing for the kids and myself. We have enjoyed not having to be up at certain times, rushing to get to school, rushing off to school pick-up etc. The weather has been really beautiful - almost spring-like in it's warmth and sunshiney goodness.
A new friend of mine that I made from craft group asked our family to join their family on a 4WD/camping trip in the Flinders Ranges during the school hols, which we eagerly agreed to. So we set off up to Hawker, a 4 hour drive away, and were awestruck by the beautiful ranges that we drove through to get there. We set up camp and then relaxed for the rest of the evening, playing games, & drinking hot coffee/chocolate. Although the days were sunny and relatively mild the temperatures plummeted when the sun set, making it very cold at night. I had 6 layers on and a double wool blanket and still felt icy cold!
The next day we were up and ready for our 6 hour 4WD trek that we were about to do through the Flinders.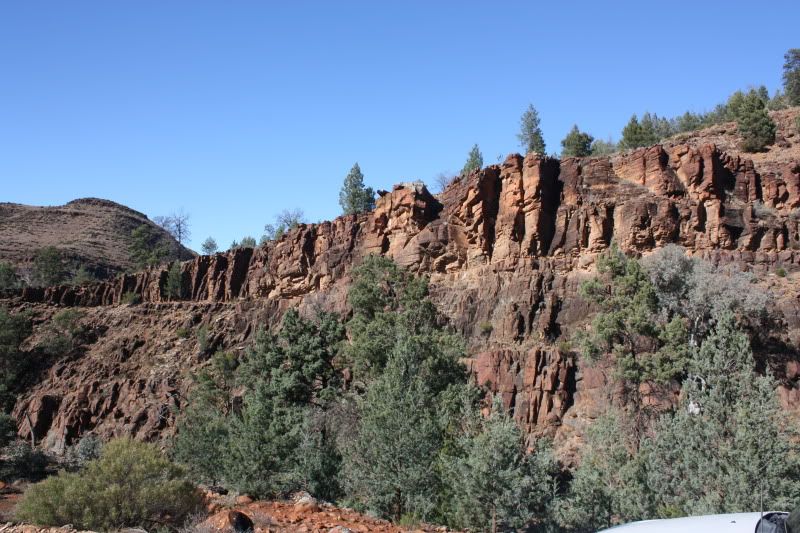 *Aboriginal etchings on a rock*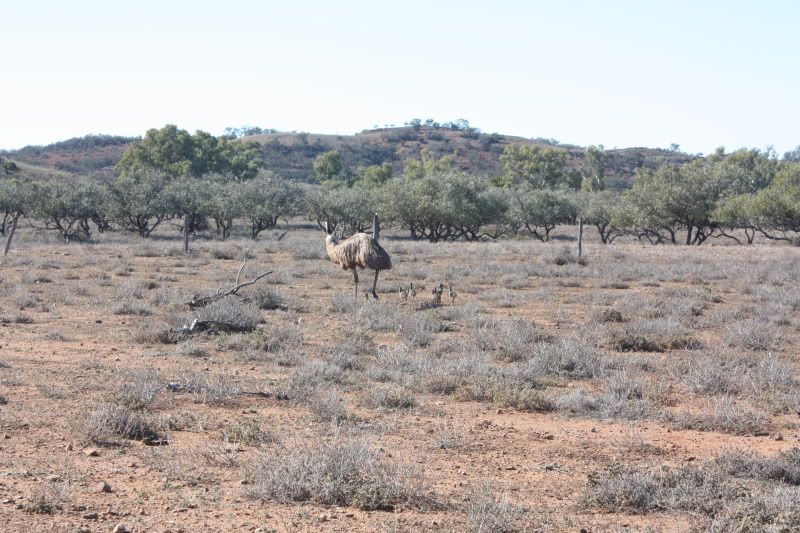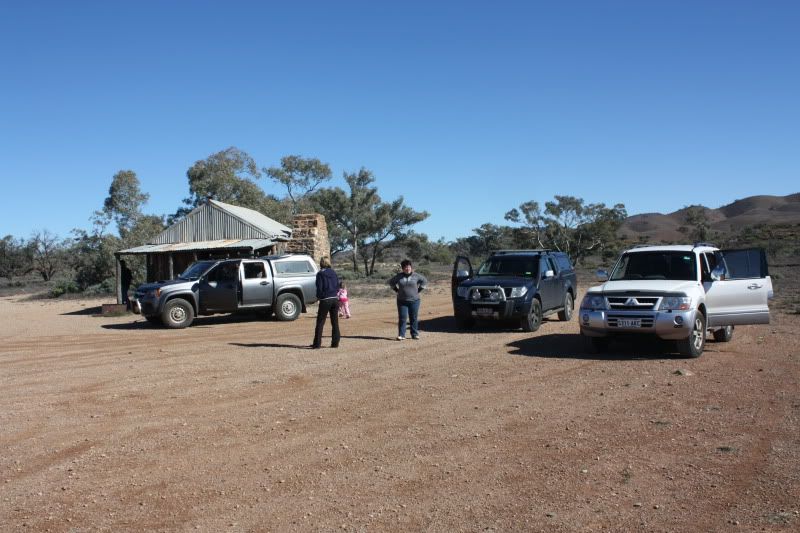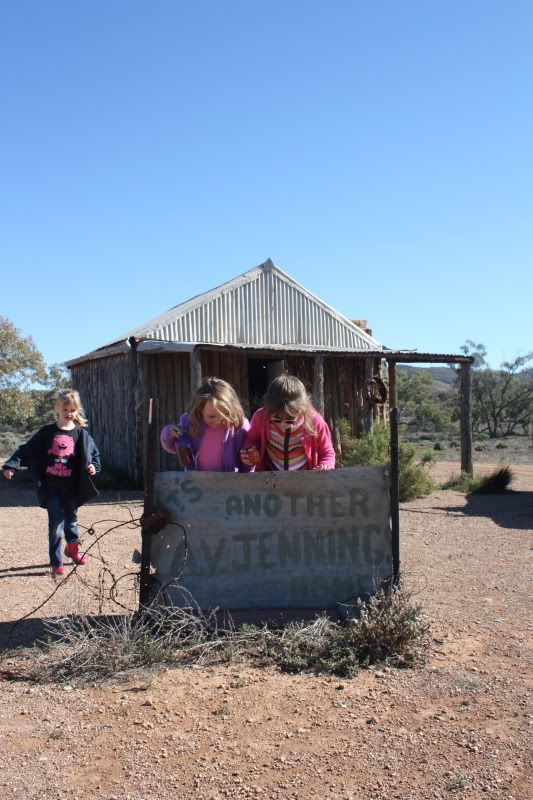 *The kids climbed this massive hill after lunch - can you see EJ at the very top?*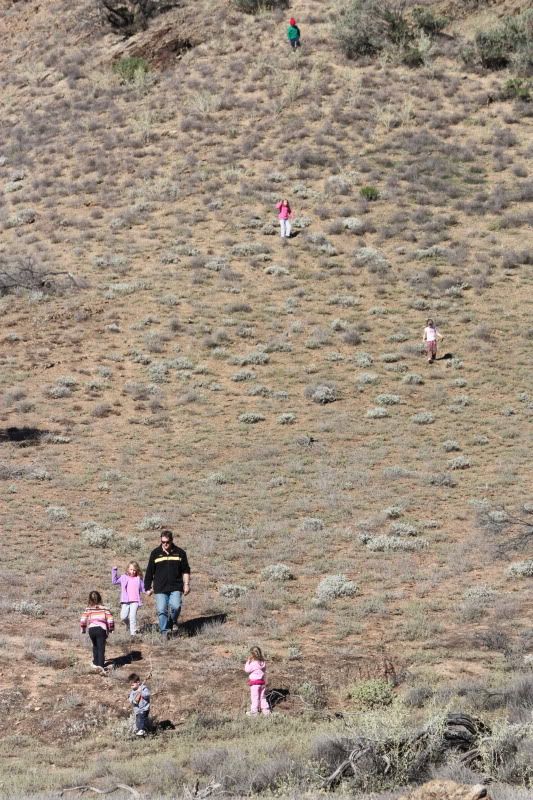 *Here he is again*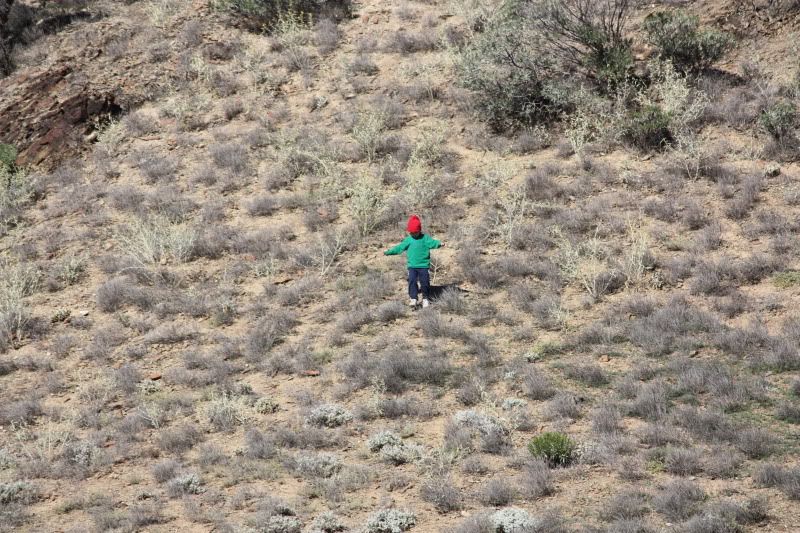 *Mop went up to get him*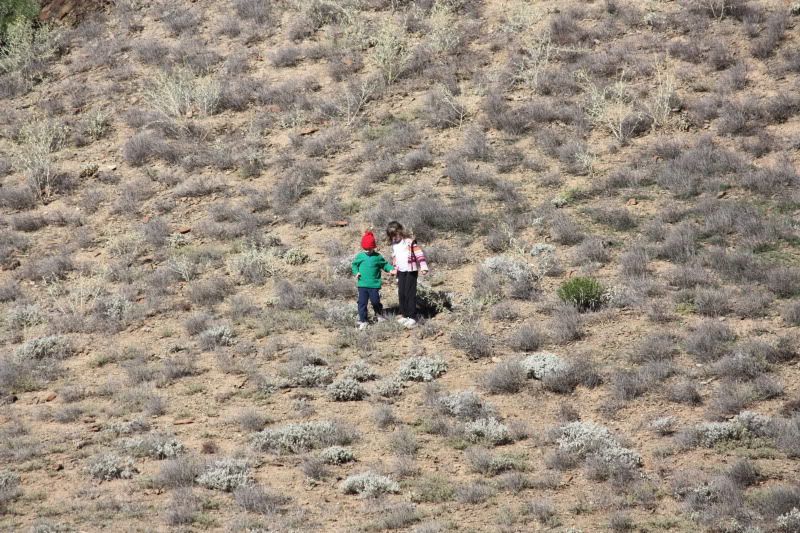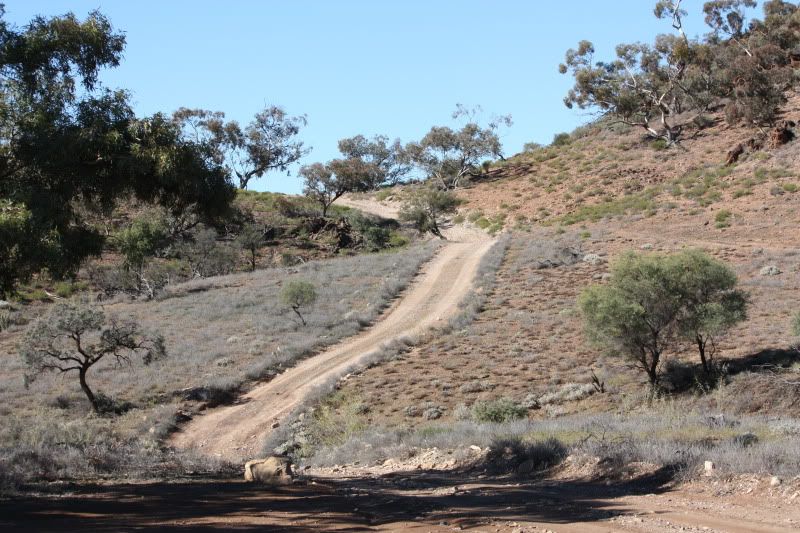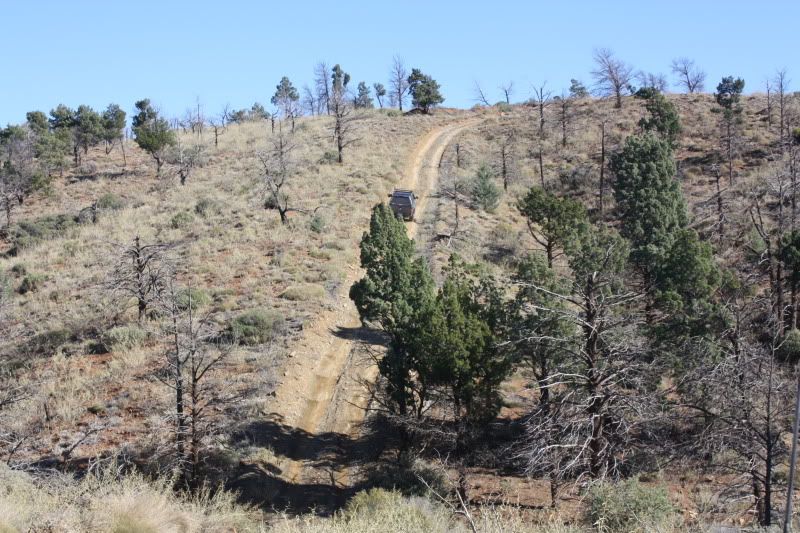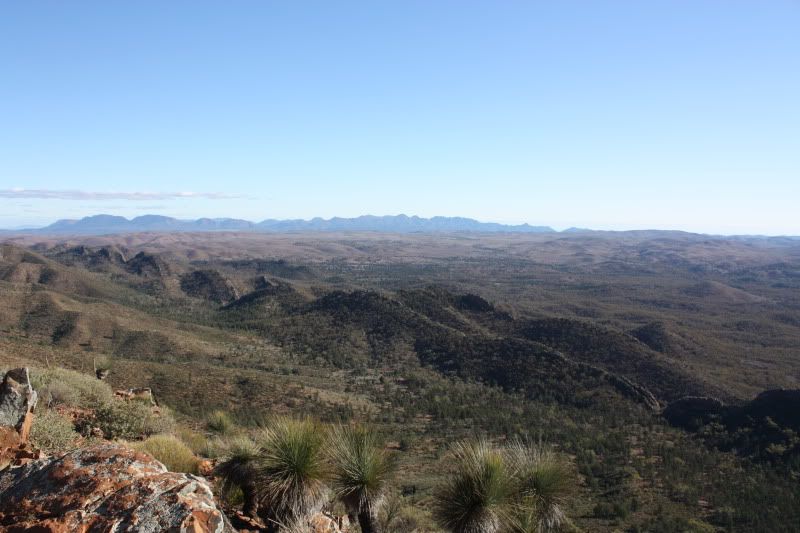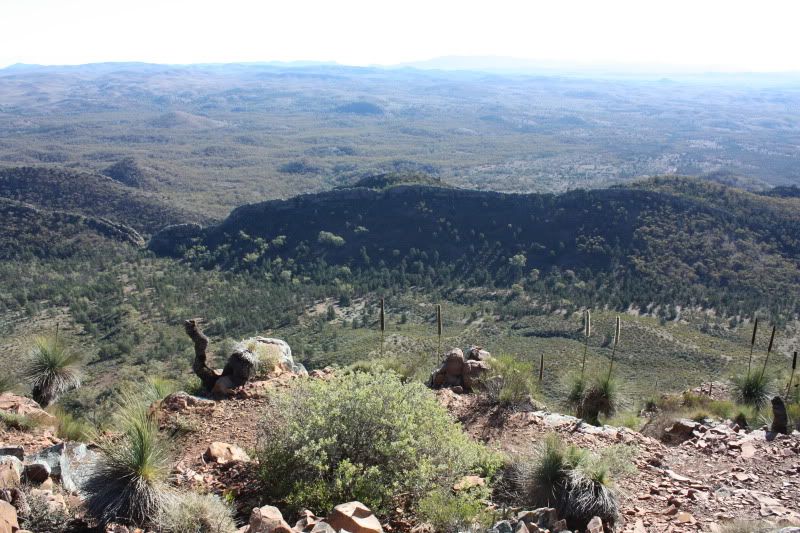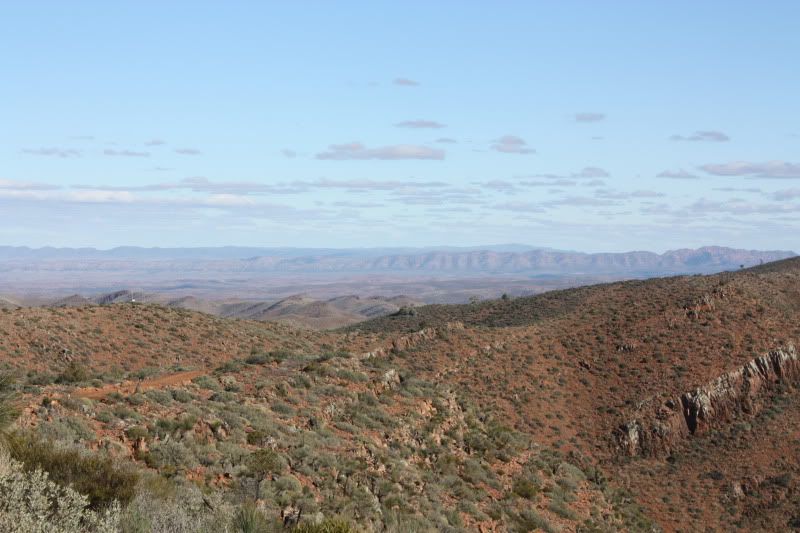 *The kids and Daz contributing to the big rock pile at the peak of our journey*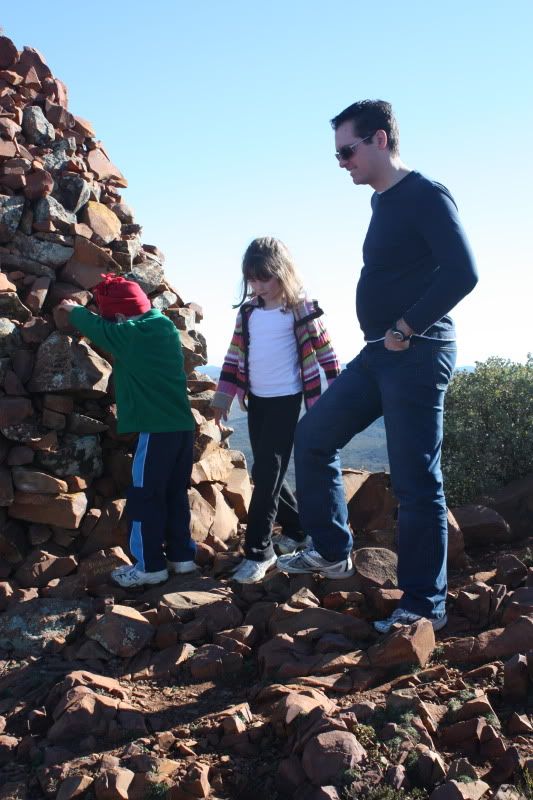 *Curious little eyes watching us*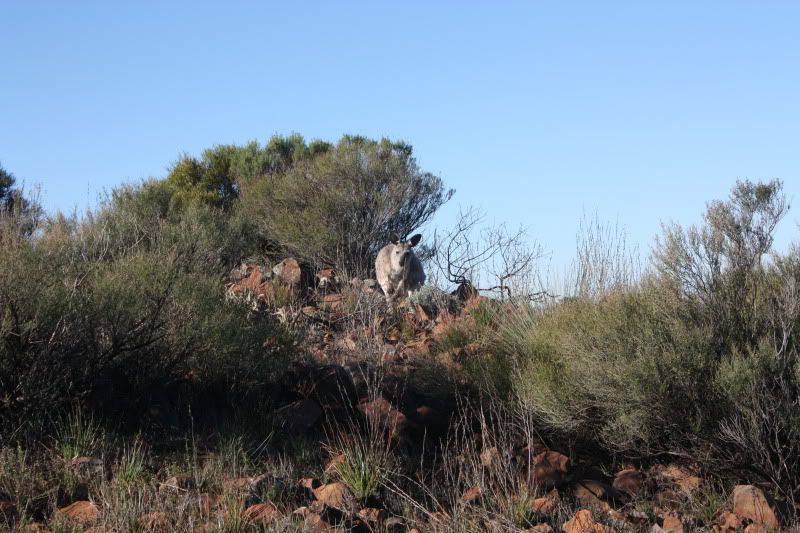 We had an awesome time and it was very refreshing and a much needed break for all of us.