.. and thank the Lord for that. I needed a bit of a break!!
So what's been happening....
NOT MUCH! :)
I've still got under a month left of uni break before I launch into study again. I'm using the time well by doing lots of crafty bits. I've finished quite a few projects - which you can check out
HERE
Winter lurgies are hanging around and I am sick to death of it already. Viruses, colds, croup, coughs, etc... not fun. The worse thing is that the kids bring them home from school - and then I get them all. Not fair at all!.
E is doing relatively well. Yesterday I took him to the shops - which is usually WAAAAAY out of his comfort zone. He did incredibly well and I'm proud of him. I took him around Kmart to check out all the toys they have in stock for the toy sale, and he had a wonderful time looking at everything and testing it out. LOL
Daz and I finalised what we are getting the kids for Christmas, in time for him to do the annual midnight shop at the toy sales. It was weird not buying baby stuff this time round - since Milly will be 3 and into little girl things by then. I'm excited that I got to flip past the Fisher and Price stuff! :) Since the kids are sorted, it's just a matter of everyone else, and all the handmade items I will be making this year.
Milly is growing up. Check her out: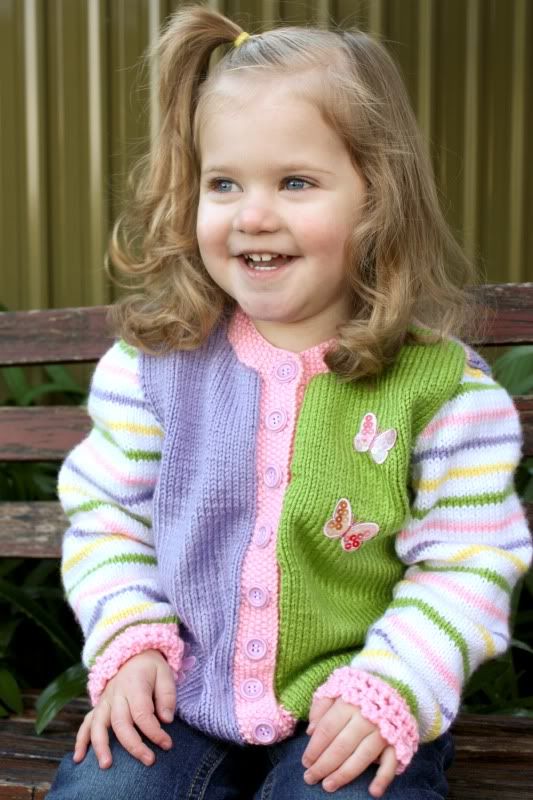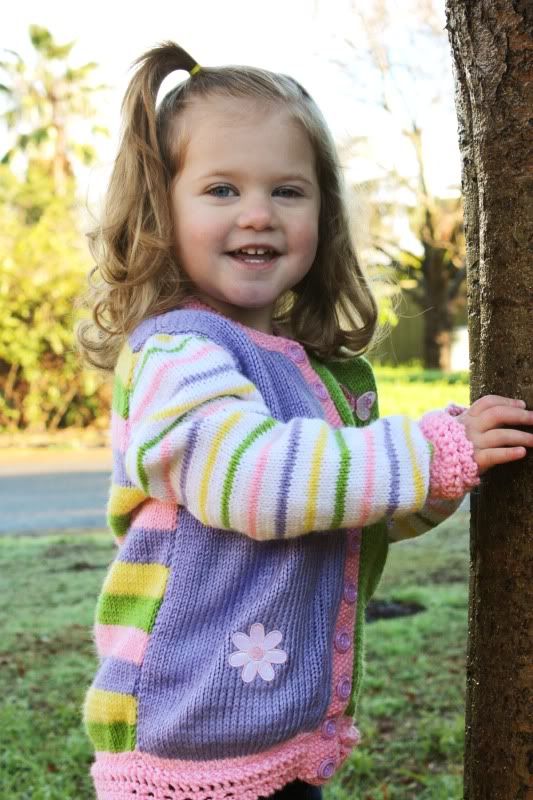 She is talking lots and becoming a real little girl. My baby is growing up so fast and I wish she would slow down!! She is such a good girl!
Mop is exhausted - 11 weeks of school term is a very long time, and I think she well deserves the 2 weeks of school hols that are coming up, starting tomorrow. She's pale, big black rings under her eyes and grumpy. I plan to buy her some wool and knitting needles in the next couple of days and she can learn to knit on her break. She will love that!
Mop's birthday party invitations were passed out on Tuesday - she is having her very first sleep over. She can't wait!! She was allowed to invite 6 girls from her class. We will probably have a few celebrations over the week so she can celebrate with her family and other friends who aren't invited to the sleep-over. Lots of cake....hmmm my hips won't be happy! LOL
Not much else has been happening, and I'm grateful for the peace and quiet. I wish everyday was like this.
Right... it's lunch time, I'm hungry and I'm sure it will take me half an hour to actually decide what I want for lunch, so by then I'll be ravenous. Typical.
xxx Skip