Our cherry blossom tree is in full blossom, welcoming spring in and chasing away the winter chills.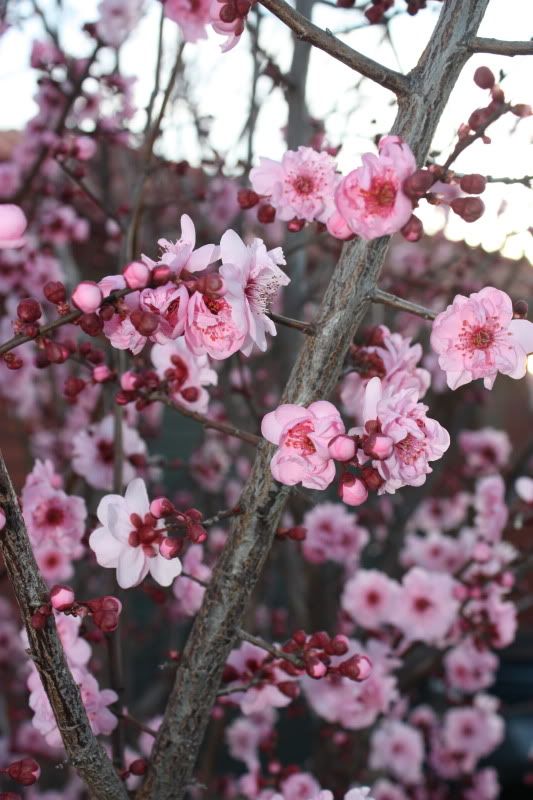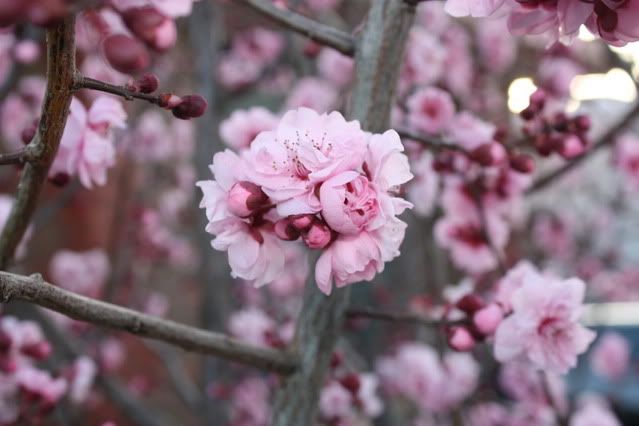 Every Monday I bake with the EJ and Milly - and I think they like it!! Now Milly grabs her little chair everytime I walk into the kitchen!!!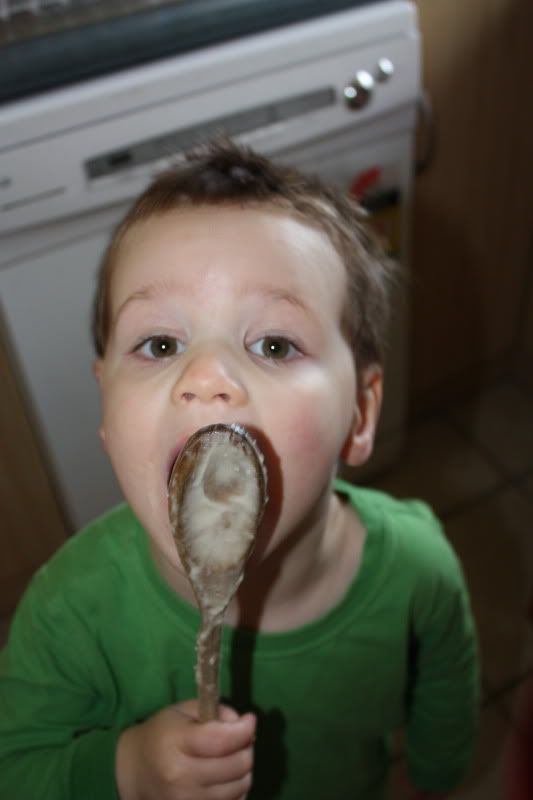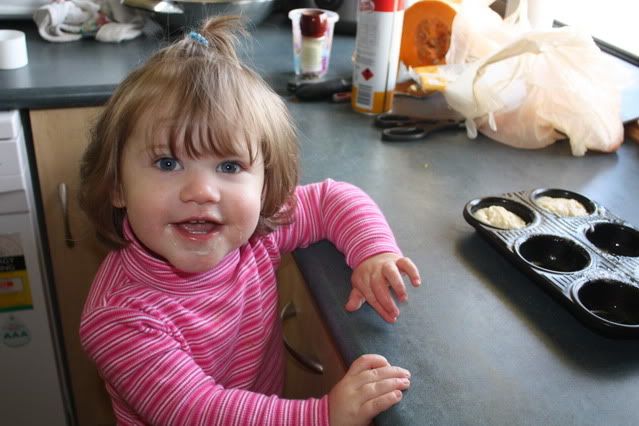 No picture - but Mop's bottom front teeth are wobbly!! :) She's gonna look sooooo cute with gaps!